Wharparilla Lodge
Where caring is a way of life
Wharparilla Lodge is a warm, modern and spacious aged care facility providing permanent and respite care to 92 residents.
Divided into six units – each with 15 or 16 residents – the resident rooms and six dining/lounge areas are framed around a series of courtyards ensuring that every room has a garden or courtyard aspect. The facility offers 'ageing in place' so residents can enter the facility with either low or high care needs after an assessment by an aged care assessment service.
Each of the light, spacious, private rooms is fully equipped with an ensuite and our highly trained staff members pride themselves on the provision of the highest standard of care.
Attractive outdoor areas and well-appointed common areas provide residents with a homely, welcoming environment. A busy activity program (for residents who wish to participate) is organised by our lifestyle staff. Wharparilla Lodge has a fully equipped gymnasium, a hair and beauty salon and The Lodge Cafe for resident use. Church services are held in Engelbert Hall each week on a denominational rotating basis, and additional support is provided by a pastoral care staff member.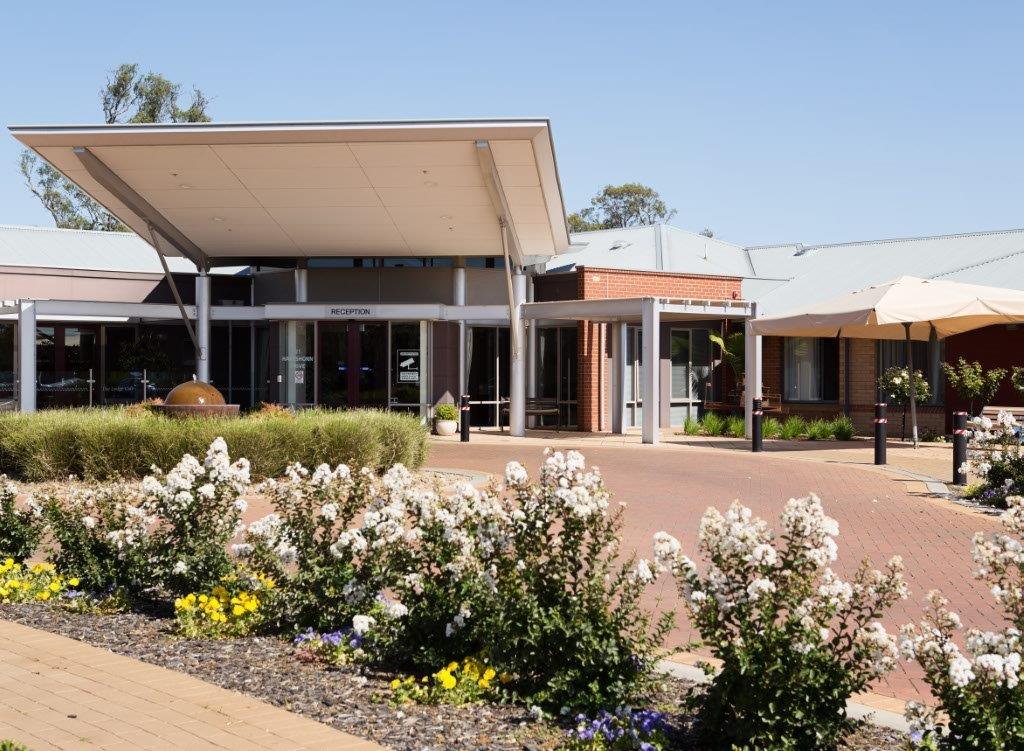 Wharparilla Lodge is built on a strong platform of experience in aged care service delivery, providing a stable and secure environment for the rapidly growing number of older Australians.
Valuing the worth of every person, establishing relationships that focus on the individual, and responding to the needs of the whole person underpins care planning and service delivery at the facility.
Wharparilla Lodge is fully accredited by the Australian Aged Care Quality Agency.
Resident care is managed by registered nurses and supported by allied health services on site. Local medical practitioners visit Wharparilla Lodge on a regular basis to provide ongoing medical care to their patients.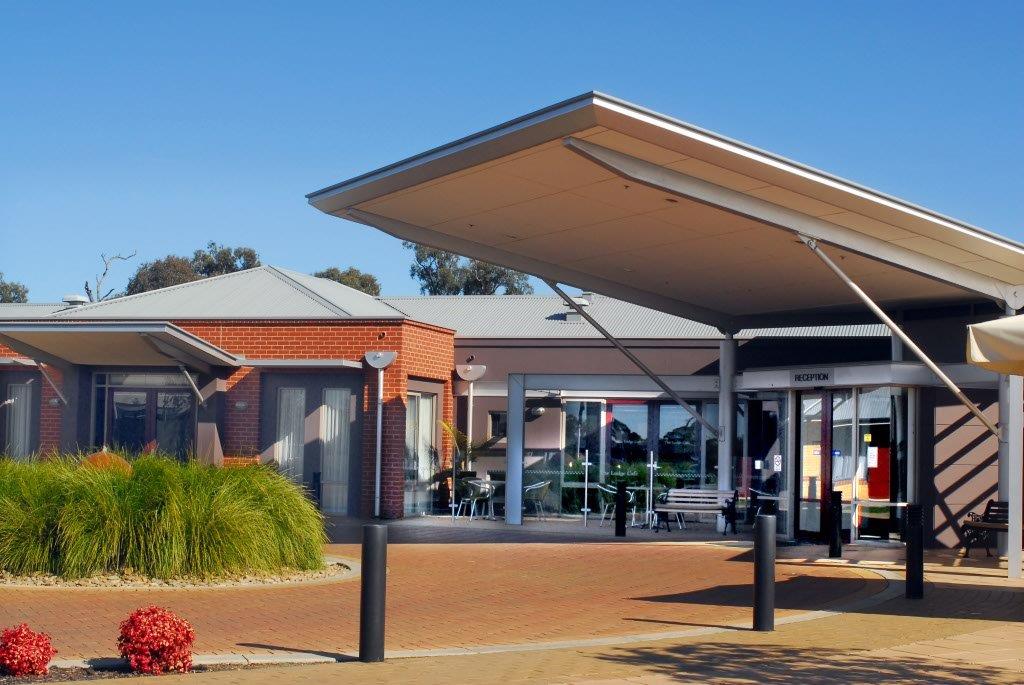 Wharparilla Lodge is committed to ensuring residential care is available to all members of our aged community, and that qualified staff respond to the specific requirements of all residents.
A 16-bed dementia care unit is located within Wharparilla Lodge and our experienced staff are highly skilled in caring for residents with advanced dementia.
Facility tours for prospective residents can be arranged through reception, and appointments are organised with community members who wish to be placed on the waiting list for permanent or respite care. Once a room is available, a comprehensive pre-admission interview is conducted with the resident and their family/carer clarifying expectations, concerns, requirements, as well as cultural and spiritual needs. Care plans are tailored to the individual on a continual basis.
For detailed, up-to-date information about our fees and charges click here.