About Us
The ultimate in assisted living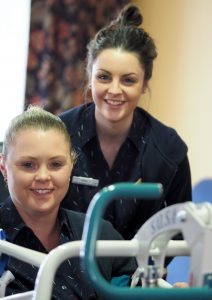 Our Mission 
"To provide and maintain the highest possible standard of care for our residents and clients"
Our Values
– People in our care are valued and treated with dignity, equity and respect in a safe and secure environment
– Our staff are valued and through their integrity, empathy and compassion, contribute to the quality of life of the people in our care.
– We provide seamless care and support services while valuing every day life activities.
– We are responsive to the needs of the local community, recognising its value and diversity.
– A leader in its field, Echuca Community for the Aged (ECA) is built on a foundation of delivering the highest possible standard of care for its residents and clients.
Situated in the richly historic and picturesque riverside community of Echuca, ECA provides first class residential aged care, retirement living, supported accommodation and private home care services to elderly members of the Echuca Moama community and broader Campaspe and Murray shires.
Its holistic approach to aged care and ageing in place enables residents to continue leading dignified and independent lives in close proximity to their families and friends.
Maintaining and nurturing those connections with loved ones, fostering a sense of community and ensuring safety and security at all times are key priorities for the organisation.
ECA was founded in 1878 as the Echuca Ladies Benevolent Society and is a community-based not-for-profit organisation that takes a genuine local approach to its provision of services.
It is owned by the community of Echuca Moama, overseen by an effective volunteer board of management, and sustained by the tireless efforts of its volunteers and staff.
With fully accredited facilities, ECA complies with all outcomes set by the Australian Aged Care Quality Agency.
ECA proudly acknowledges its founding legacy and celebrates a long history of growth, which has led to its present day reputation as a local leader in aged care.
Nurturing and preserving that reputation is a priority for the organisation moving forward, with ECA in a strong position to sustain the high level of quality care it provides to residents, for many years to come.
CEO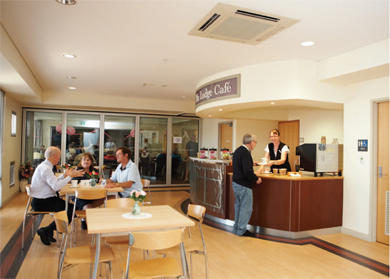 John Dean
Clinical Care Manager
Tanya Coghill / Vik Linke
Finance Manager
Dee Ludlow
Board of Management
Ian Maddison
Judi Lawler
Jillian Hamit
Andy McGlone
Trevor Castles
John Carter